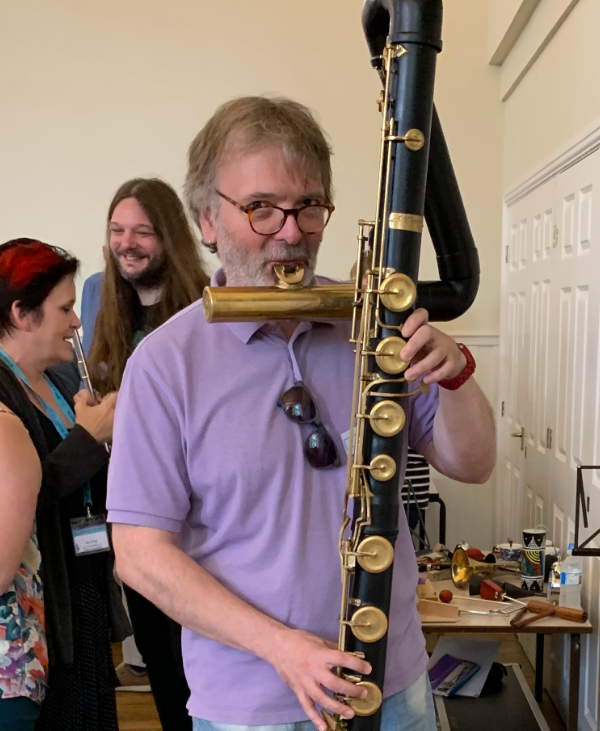 Tim is a York educated, York based musician and teacher. He is an accomplished and experienced teacher of both flute and piano. He teaches people of all standards and all ages and loves to help them develop their skills in all types of music.
Tim attended Archbishop Holgate's Grammar School for Boys (now AHS) when the highly regarded Barry Russell was Head of Music. Highlights including playing at the Royal Albert Hall in the Schools Prom!
After 6th form studies at Harrogate College for Performing Arts, Tim studied flute and piano at Huddersfield Polytechnic.  Tim was taught by John Barrow, principal flute with Manchester Camerata and himself a student of Geoffrey Gilbert, one of the foremost and internationally respected flute teachers of the 20th century.
After completing his degree, Tim went onto study and complete his MA in Music at York University, while he continued to study flute with John Barrow.
(i) A Landell concert flute, open hole, gold with silver keys, and
(ii) A Rudall Carte concert flute, over 100 years old; wooden with silver keys.
Both are beautiful players!
As a teenager in York, Tim studied piano with Rob Stoodley and then the internationally famous composer Christopher Norton. Tim continued his piano studies through undergraduate level in Huddersfield to post-Grade 8 level.
As well as teaching, over the last ten years Tim's work in York and further afield has included:


Accompanying various community and youth choirs



Playing at many and varied live events, from country fairs to cathedral services



Regular presenting work with BBC Radio York



A large scale educational project with English National Opera



Recording podcasts



Session playing/recordings



Leading community choirs.