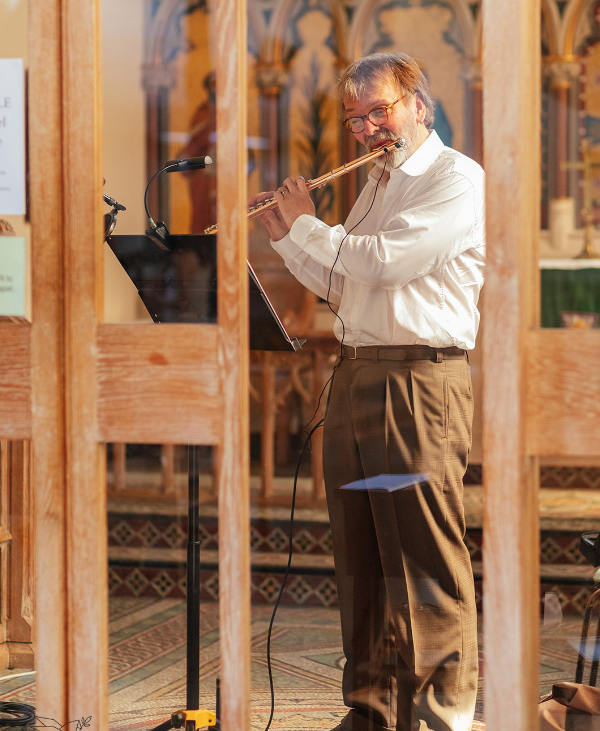 Tim is an experienced performer on flute and piano and is excited to work with clients in delivering a programme of perfect music to enhance any occasion.
Areas of Tim's experience and expertise include:


Music for weddings - on piano and/or flute, covering both the service and reception



Accompanying choirs - all sort of choirs, including youth choirs, younger singers, community choirs, school choirs etc.



Exam accompanying - any instrument/voice and all standards



Solo concert work - on piano and/or flute



Music for events - on piano and/or flute where live music would help to add that extra special finish to your event.